Reputable Garden Services in Johannesburg South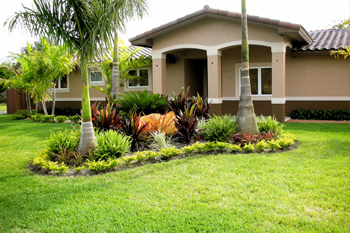 We provide gardening services for a variety of clients regardless of the size of the project. Throughout the whole of Johannesburg South, we are the most sought-after gardening specialists for residential, public, and corporate areas. Our able team is comprised of garden contractors with vast experience, and in all projects that we work on we usually tailor our approach to meet the client's specific needs. Whether you're in need of garden services Johannesburg South experts to do a one-off job or for a weekly or long-term maintenance then we are the guys, all you need to do is contact us today.
We have the right resources and workforce to ensure we provide you the best of services and at an affordable cost like no other gardening contractor. From garden design to pool maintenance services and garden refuse removal, we've got all that it takes to do a satisfactory job. We are always up to the task no matter what your needs may be.
Whether you are seeking instant lawn supplies at an affordable cost or would like to hire garden contractors for your sprinkling system installations, then don't hesitate to call us. We provide all week long garden service in Johannesburg South. For any additional information regarding our services and a free quote, reach us on 087 550 1936 today!
Our garden services are available in:
Alan Manor, Alveda, Aspen Hills, Bassonia, Elandspark, Ennerdale, Eye of Africa, Glenanda, Glenvista, Katlehong, Kenilworth, Kibler Park, Lenasia, Liefde en Vrede, Linmeyer, Meredale, Moffat View, Mondeor, Mulbarton, Naturena, Oakdene, Ormonde, Regents Park, Ridgeway, Robertsham, Rosettenville, South Hills, Suideroord, The Hill, Turffontein, Winchester