Exquisite & Affordable Landscaping in Johannesburg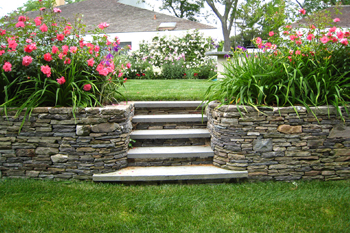 The end goal of any landscaping project is to design and make an exquisite and peaceful garden that'll make the house appearance more appealing. Our Johannesburg landscaping specialists aim to achieve exactly that by making a beautiful garden around your home regardless of the available amount of space. As opposed to some landscaping companies Johannesburg services, we believe in working hand-in-hand with our clients, listening to their ideas and preferences and combining that with our expertise so that we make something that they would like. Thus, what you'll get from our services is impressive plant combinations, groupings, texture, form, color, and design that are done specifically in the manner you wanted.
When it comes to selecting the landscaping you require and putting down the ideas and plans, no one can do all this on their own. As one of the top landscapers Johannesburg wide, we'll assist you to come up with a list of the things you wish for and then try as much as possible to fit them while at the same time ensuring the garden doesn't lose its beauty. Trial and error is not something our company believes in; we expertly assess all our designs before attempting the actual gardening. Some of the numerous services that we offer include:
Water features
A water feature in a modern garden layout serves to provide suitable space for you and your family to relax, besides attracting birds and butterflies.
Garden Layout
Knowing that the backyard and front yard serves distinct purposes is one of the things you ought to be aware of when coming up with gardening ideas. Usually, while the deck serves as your personal space, the front yard dictates how individuals will view your home.
Garden Lighting and Electrics
Some of the reasons lights can be installed on your outdoor garden are; for security, night-time beauty, boosting the overall appearance, accessibility as well as for social and event uses.
Hardscaping
This is the placement of non-plant elements such as fences, walkways, paving, and lighting, which too needs to be well designed so as to assist in the correct structure implementation when adding vegetation.
Koi Pond
If correctly designed, Koi ponds can be turned into a large pond that provides fish with ample space to swim around the pool gently. As a result, the koi fish get to thrive because of the air of space and tranquility created.
Get in touch with our landscaping Johannesburg service on 087 550 1936 for a free quote and other additional information on our services. You can also contact us regarding a range of other services, from lawn irrigation installations to all general garden maintenance needs.