Garden & Lawn Irrigation in Johannesburg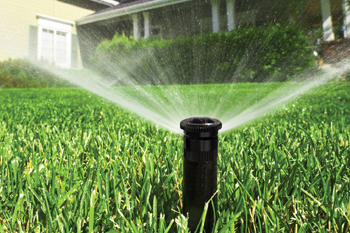 With over 30 years of operation, we've installed many high standard irrigation systems for both the commercial and domestic market. We're experts in our operations, and our competent team of specialists has over three decades of experience in installing irrigation systems in Johannesburg. By hiring us as your preferred irrigation services in Johannesburg, you'll benefit from the affordable deals we get from our suppliers as it would reflect back to you regarding affordable costs. This is so because we have a strong rapport with our suppliers. Contact us any day of the week for whichever need you might be having; we're always available.With the customized irrigation design and installation we provide our clients, we can install just about any irrigation system that would be able to cater for your specific requirements. All you need to do is to call us on 087 550 1936 and leave the rest to our highly competent team of garden care professionals to handle. To give our customers their peace of mind, we at all times strive to offer our services in the best possible way. As our specific requirements, the irrigation system we install for you will have the capability of automatically watering the whole garden or specific spots when required. Some of the irrigation systems that we do for our client's install are:
Garden spray
Garden sprinklers
Lawn sprinkler
Micro sprinkler
Automatic sprinkler
Pop up lawn sprinkler
We're specialists in commercial, residential and domestic irrigation systems' design,  supply,  and installation. We additionally service installed irrigation systems, as well as water pressure/booster systems and storm water drainage systems.
Our Johannesburg irrigation services cater for all the areas in and around the city. In all our engagements, our number one priority is always to ensure that our clients are satisfied.