Instant Lawn Johannesburg – the Best in Town!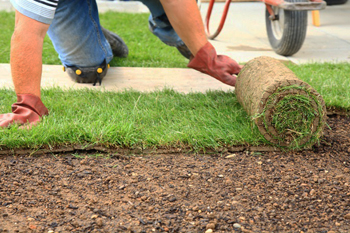 Being an instant law supplier Johannesburg, we provide the easy and fast public, commercial, and residential properties lawn installations. From artificial and synthetic lawns to lawn dressing and install roll-on lawns, we're the top grass and turf supplier in Johannesburg.
Instant garden refers to healthy-ground-removed lawn, which is sold in blocks or rolls. It's only packed and prepared on the customer's property with awesome results. We deliver and install different instant lawn and roll on grass types, though we typically suggest two kinds, Kikuyu and LM lawn.
Our Johannesburg Kikuyu grass supplies are conducive for gardens that hold large volumes of people from time to time. It repairs itself very fast, and it grows very quickly and thus impressive for maintaining a healthy looking lawn in an environment that is very busy or experiences a bee-hive of activities. We advise clients to choose this lawn for sunny areas, and we sell all year round.
You can alternatively opt for our LM lawn. It isn't as fast-growing as Kikuyu and will turn brown in winter, though it's more adaptable to sunny places and shady places too.
Other Services
Our instant lawn company additionally offers lawn dressing Johannesburg services. As the quality and affordable topsoil suppliers in Johannesburg, we assist in your garden's nutrients restoration. You can get our topsoil at a reasonable price and can be bought at our warehouse or be delivered to your premises of you prefer.
We can organize for a home delivery if you are in need of top quality compost to add nutrients to your trees and flowers. With our competitive-priced compost, your plants have now the opportunity to grow to their fullest without being hindered due to the lack of proper nutrients.
We're also suppliers of fertilizer. Make sure your garden is preserving its health throughout the season by buying our top quality garden fertilizer. Contact us today for cost-friendly lawn fertilizer!
Our instant lawn and lawn dressing Johannesburg services are accessible throughout the whole year. For more information about our services, contact our Johannesburg garden experts on 087 550 1936 today! Our contractors are also available to help with a range of other jobs, such as garden clearance services.