Garden Refuse Removal in Johannesburg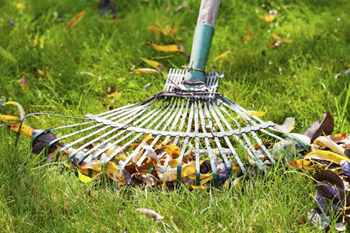 You require a reputable landscaping service if you want to have the best-looking garden. Nevertheless, during this process, your undertakings in the yard may lead to fallen twigs, branches, weeds, dry plants and leaves among other waste components.  The services of a professional cleaner, with the expertise to restore the beauty of your garden, then become necessary in such a time. The right step to take is to search for the best, and most reliable garden refuse removal Johannesburg services.
Our Garden refuse removal services in Johannesburg cater for all residential and commercial properties. If you've never hired our services in the past, you might be thinking that our job when you call us is to only gather dirt from the garden before disposing it at some nearby dumping area. That is however not all we do. Besides collecting all the refuse present on your garden, we additionally offer a range of services that a first-time client might be amazed. Our garden refuse Johannesburg specialists carry out a professional procedure which involves the collection, securing, and transport of all sorts of waste to the recycling plants. It doesn't matter the size of your garden or the amount of dirt it can produce, our experts will gladly get rid of all the refuse on it.
Some of the services that we provide include:
– Removal of weeds
– Removal of invasive/ alien species
– Removal of debris and brush
Our team does all the picking up, cleaning up and dumping, leaving your yard or lawn looking fantastic. Flexibility is one of the good things our affordable garden refuse removal service has to offer; you can decide on the most suitable time you'd like us to do the work. This provides us with the suitable environment to do what we have to do and gives you ample time to carry out your important tasks. Our team is always on standby and ready to receive your call at any day of the week, feel free to call us up, and we will gladly provide you with a free quote as per your particular needs. Why waste your valuable time looking for other unsuitable alternatives when we can offer you excellent services and at an affordable cost? Call us now on 087 550 1936, and we'll get rid of all the waste on your garden. You can also contact our contractors for other, related services, such as lawn irrigation and sprinkler installation.