Low Cost Garden Services in Edenvale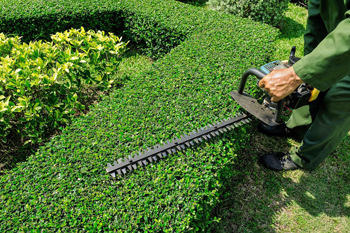 Our team of garden contractors is always reachable to assist in your project, regardless of its size. Our work is not only for residential homes around Edenvale, but in public and corporate estates too. It is our policy to hire only the best gardeners, who ensure the approach used in a particular project is such that it meets a client's specific needs. You can choose to hire us by calling our garden service team for a one-off service or for a weekly or monthly engagement; we are always flexible to your requirements.
To be among the top gardening companies in Edenvale, we had to ensure we have the right resources to provide our clients with not only top-notch services, but affordable ones as well. From general garden-care, to lawn mowing and weeding, we've got all what it takes to do an awesome job. We are proud of the fact that our team always accomplishes the needs of the clients, no matter how complex they might seem.
For installation of an irrigation system for your garden, lawn refuse clearance, or other services, please get in touch with us. We are available all week long to ensure the needs of our clients are met conveniently at all times. Call our garden service Edenvale team today for a free quote on 087 550 1936.